About Kristen Swart, MSW, LSW
Hello and welcome! Thank you for stopping by to find out more about me and see if we are a good fit. When you step into my office, you will discover my love for Paris and all things vintage;/ maybe even a little Parisian vintage? I find that it helps us to have some way to connect with one another when I can share little pieces of myself that I enjoy. So, Bonjour! Bienvenue! (Hello and Welcome!)
I truly enjoy getting to know my clients and their stories. Hearing your stories is how my assessment process begins. I take the first 2 to 4 sessions, depending on how much you have to share with me, to do an assessment. I will ask about you, your parents, your grandparents, your siblings, and other relationships you might have had. Doing this gives me a broad picture of who you are and how you interact in relationships. I use this information to inform us about what is presently going on, and how we can find areas where we can change in the future.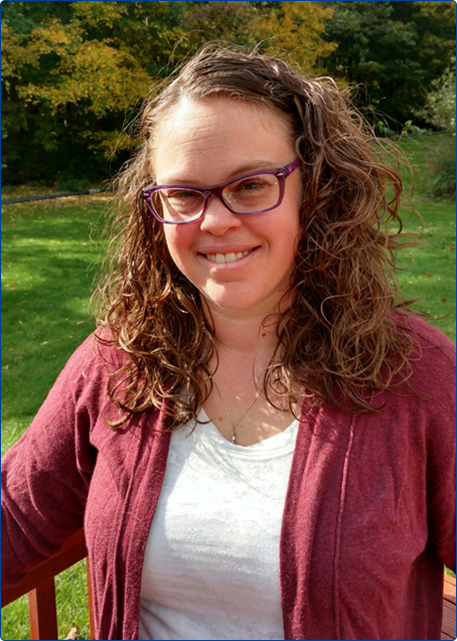 Once the assessment process is done, I offer a feedback session to clients. What this means is that I take all the information you have given me, and I sit and try to see what it feels like to be in your shoes, what was it like for you growing up, what is your life like now. Usually, we can't see this for ourselves because we are in too deep with these relationships around us. I try to offer a non-biased, objective look at what is going on.
My goal for all my clients is to help them have peace in all areas of their lives regardless of what is going on around them. However, this is not an easy journey to take; with that being said, we will take this at your pace–not mine. This isn't my journey; it is yours.
Approach to Counseling
I believe you are the expert on you. In my experience, people all have their own strengths and weaknesses; the hard part is finding them on your own. We can be blinded by our own past. I am here to help you figure out what those strengths and weaknesses are. From there I will work with you to grow and build those strengths to a place where you feel peace, regardless of what is going on around you.
Areas of Practice
I work with individuals, couples, and families to help them find their strengths and weaknesses –and ultimately to find peace. I use a few theoretical approaches to inform my practice, including Bowen Family Systems, Cognitive Behavioral Therapy, some Imago, among others. I try to individualize my approach with each client. I can help you work through many different issues, including:
Coping with Chronic Illness
Marriage and Couples Counseling
Counter-Dependency and Co-Dependency
Education
I received my Bachelor's Degree from Purdue University in Psychology and Sociology. Then I earned my Master's Degree in Social Work from the University of New England.
Professional Licensure
I am a Licensed Social Worker in the state of Indiana.
Personal
One of my favorite things to do is spend time with my family playing board games (yes, the nerdy kind-think LOTR LCG, Warhammer Quest, Relic, Grizzled, Raptor-kind of games, as well as more mainstream games like UNO, Rummy, Euchre, or Sorry), playing video games, or playing at the park. I also enjoy reading, writing, photography, and quilting.
Address: 9640 Commerce Drive
Suite 413 Carmel, IN 46032
©  2017 Peace Counseling Group. All rights reserved.