Frequently Asked Questions
Where is your office located?
Our office is conveniently located just off I-465 and Michigan Road. Auburn Woods Office Park is just a few blocks from the intersection of 96th and Michigan. From that intersection, head east on 96th Street to the first roundabout and turn left (north). We are about a block north on Commerce Drive, on the west side of the road. 9640 Commerce Drive Suite 413 Carmel IN 46032. By the way, Suite 413 is on the FIRST floor of the building.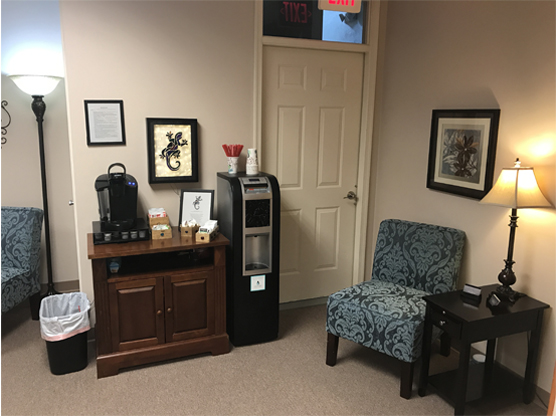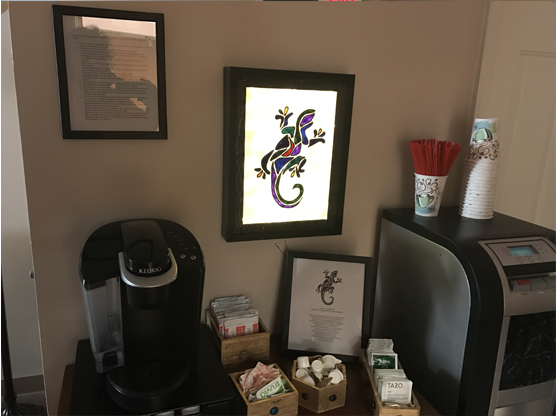 What types of therapy does PCG do?
We take an approach to therapy that is client-driven and therapist led. Each person is unique and needs a customized therapy style. There are some modalities that significantly influence our paradigm such as Bowen Family Systems Theory, Cognitive Behavioral Therapy, and Imago Relationship Therapy, among others.
We work with individuals, couples, and families with a variety of presenting issues; we tailor the type of therapy to the client. If we see a presenting issue that is not one of our strengths in practice, we have an extensive list of practitioners we trust to whom we can refer you. We are dedicated to making sure you receive the best care available to you.
Please see our areas of specialization page for more information.
What is the cost?
The therapists in our practice charge based on level of experience. Currently the fees in our practice range from $60-$125 per clinical hour.
We have a limited number of openings for sliding fees based on a first-come first-served basis. If that portion of our practice is filled, you can ask to be put on a waiting list, or we will attempt to find you a referral.
How do I make an appointment?
To make an appointment, simply fill out the "Contact Us" form or call 317-605-7015.
You can also go to the staff profiles and directly contact the therapist of your choice. We will respond to you usually the same day, but within 24 hours unless it is a Sunday or holiday.
Do you accept insurance?
Our payment policy is fee-for-service only. We do not accept payment directly from insurance companies; and, therefore, we are not on any managed care or preferred provider plans.
Should you choose, we can provide you with a receipt (including provider and diagnostic codes, etc.) that you may submit to your insurance to attempt to obtain out-of-network reimbursement.
It is a client's responsibility to obtain all information regarding insurance coverage prior to sessions. Most plans are limited in both who is covered and what type of counseling is reimbursable. Submitting a claim for reimbursement does not ensure that you will receive payment from your insurance carrier.
Insurance companies require a formal diagnosis with their claims. Diagnoses are technical terms that describe the nature of your problems and whether they are short-term or long-term problems. All diagnoses come from a book entitled the DSM- V. There is a copy in our office, and we will be glad to let you see it to learn more about your mental health diagnosis, if applicable.
It should be noted that a formal diagnosis becomes a part of your permanent medical records through your insurance company. While insurance companies are legally obligated to provide confidentiality to consumers, it is encouraged that clients weigh the risks and benefits prior to submitting a claim for reimbursement for mental health. If no diagnosis is warranted, counseling may not be deemed medically necessary; thus, insurance might not reimburse you. Please check with your insurance company for more information about your particular policy.
Does anyone on your staff prescribe medications?
No. We refer to trusted psychiatrists for formal evaluation for medications. You may also be assessed and prescribed for by your general practitioner/physician. We do work regularly with clients who are on medications that have been prescribed to them by their doctor or psychiatrist.
Do you offer online or phone sessions?
Yes. Nancy offers online sessions for residents of Indiana via a HIPAA-compliant encrypted video service. Sessions can be conducted with any device that has an Internet connection and a camera. Confidentiality on the client's side of the conversation is the responsibility of the client.
Phone sessions are also possible for clients that cannot physically transport to the office. If this is the type of counseling you would like on a regular basis, please contact the therapist of your choice and ask how that is handled. We do not conduct therapy via email or text.
Are your therapists licensed?
Yes. Nancy is a Licensed Clinical Social Worker (LCSW) in the state of Indiana. Kristen is a Licensed Social Worker (LSW), working toward her full clinical license, and receives regular supervision.
Have a question that hasn't been answered here?
Please contact us and we will respond promptly.

Address: 9640 Commerce Drive
Suite 413 Carmel, IN 46032
©  2017 Peace Counseling Group. All rights reserved.